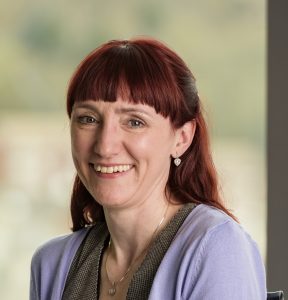 Dawn Watson
Why did you become an Enterprise Adviser?
"I feel I have been very fortunate in the encouragement and support I have been given throughout my schooling, education, and career.  I would like to make sure that others get that kind of support to pursue which ever path they want to choose."
Tell us about your chosen career or career pathway to your current role
"I graduated from the University of Manchester Institute of Science and Technology with a degree in physics.  Maths was always my favourite subject at school, and I thought physics would apply that to the real world and be more interesting than a maths degree.  I started as a graduate trainee for a nuclear engineering and consultancy company, and have worked up from there. I then moved to Cumbria at the age of 27 in 2004, and moved to work for Sellafield in 2007.  Since I went to university, I have never lived close to my family, and that can be difficult, but I really enjoy the challenge and problem-solving that my work gives me.  I am really pleased to work in such an interesting and varied industry."
What careers advice would you give to your 16-year-old self?
"Don't be afraid to choose a path which might be different to anyone in your family.  Choose something you enjoy and are good at, and it will all fall into place.  You can always change your direction if you want to."
What do you like/love best about living and working in Cumbria?
"The people here are very welcoming, and I feel like I fit in.  I like the quietness of the surroundings, and I am happy every day to be commuting down the coast and seeing the sea!"
| | |
| --- | --- |
| Name: | Dawn Watson |
| Job Title: | Head of Strategy & Technical Infrastructure |
| Organisation: | Sellafield Ltd |
| Sector: | Nuclear |
| Contact Email: | CumbriaCareersHub@thecumbrialep.co.uk |
| Key Skills: | Strategic thinker and planner, problem solver, challenger of stereotypes and employability skills knowledge. |
Sign up to our newsletter for information on news, events and more.