As an employer, the inside knowledge about your sector, business and its opportunities could help to dispel myths and pre-conceptions by giving young people a real insight into the realities of working within your sector.
Sharing information in the context of a real workplace helps to bridge the gap between the world of work and education, and you may be able to provide practical and inspirational experiences which raise a young person's aspirations.
Ensure your offer is meaningful to young people
(Listen to Isla and Amy, 2 Dream Placement students, who spent time with Cumbria Careers Hub undertaking research with their peers, analysing the data and creating this short video about what they value most from employers offering career guidance opportunities.)
---
The following Index summarises the different types of activity and schemes you, as an employer, may be asked to get involved with.  As schemes change over time, we have not attempted to capture all of these, but any opportunity that you come across should fit within one of the categories. Each category describes the benefits and commitments the activity brings, to help you choose the right opportunities for your business.
Education-Landscape-Index-June-2022.pdf (educationlandscape.org.uk)
You can get involved as an Enterprise Adviser or there are a range of activities summarised below if you can Give an Hour of your time.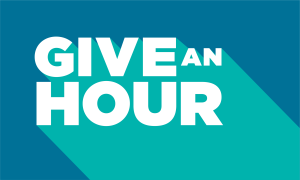 Employers and business leaders can make a significant difference by sharing their knowledge and experience. Being more informed enables young people to make better choices and helps schools and colleges to deliver a meaningful and inspiring careers programme.
If you just have a small amount of time to spare but want to support young people in making the right career decision this option could be for you.
It needs to be easy for schools to find employers who are willing to engage and who meet their needs
There are lots of ways to get involved if you can Give an Hour:
Employer Talk

Schools, colleges and universities value employers delivering a presentation about career paths in a particular industry or organisation,
and sharing personal career journeys with students. The host institution will discuss with you the proposed content and timings of your talk, so that you can be confident it will be appropriate for the age and interests of students and any wider audience members (e.g. parents, carers and guardians).

Ensure your offer is meaningful to young people. Listen to Isla and Amy, 2 Dream Placement students, who spent time with Cumbria Careers Hub undertaking research with their peers, analysing the data and creating this short video about what they value most from employers offering career guidance opportunities.
World of Work / Work Ready Days

World of Work Days focus on being work ready.  These vary from school to school and may include some of the following:

CV Preparation
Interview Skills
Job Research and Application Processes
Personal Finance/Budgeting
Local Labour Market Information
Employability Skills
Year 10 to 13 Options Fairs

These events are aimed at helping young people decide their best next step – which might be A levels, vocational and technical qualifications at college, starting an apprenticeship or selecting the right degree or apprenticeship degree course. As an employer, if you offer apprenticeships, or degree apprenticeships opportunities for young people to join your organisation, this is an ideal event to showcase your training programme and what you have to offer.
Career Speed Networking

Career speed networking events involve a range of volunteers coming together to chat to groups of young people about their jobs. The aim is to introduce young people to a wide range of jobs that are available to them, broadening their horizons and encouraging them to aim high.
Mock Interviews

Schools and colleges often provide opportunities for their students to practice their interview skills and they are always looking for employers to support them. A mock interview  is a shorter version of an actual job interview. It gives young people an opportunity to practice what to say and do during an interview and get feedback.

Whether it's face-to-face or virtual, a mock interview is useful in helping students review their answers to common interview questions and assessing other factors such as mannerisms and body language.
Work Experience

Short periods of work experience can provide a useful introduction to the workplace. Students typically spend up to two weeks within
an organisation undertaking a number of activities under supervision.
The experience will help develop students' general understanding of the workplace, build their confidence, possibly influence their choice
of career path, and support their preparation for the transition from school or college into employment. Alongside this, you have the  opportunity to showcase your organisation and industry.
Careers Fairs

Getting involved in careers events enables you to increase young people's understanding of your organisation or industry and inspire their future career choices. It can also be an opportunity to inform and influence parents, carers and guardians who can play a key role in young people's career decisions. Careers events are usually targeted at students aged 14 and above, and you may be asked to act as an ambassador, contributing to school or college choices events, careers and/or recruitment fairs, speed-networking events, or present a careers talk
Placements on work-related courses

Courses like T-Levels, BTECs and some degrees include work experience as an integral and often mandatory element of the course. It might be one day a week over a few months or full time for a few weeks. This is an ideal opportunity for you to offer young people already in your sector an opportunity to gain experience and enables you to meet potential new recruits.

Contact your local FE college or University to find out how you can get involved.
Company Visits

Company visits offer an inspiring and informative opportunity for a group of students to visit your workplace, learn more about your business and experience aspects of the different future career opportunities available to them.  Visits could include tours, workshops or events and usually last a half or full day. If you offer educational visits already, consider building in career talks from younger employees, trainees or interns as part of that visit.
Curriculum Development

Employer input can add real relevance to educational programmes to bring the curriculum to life and equip young people for the transition
from school or college into the workplace. You can support teachers in a range of ways, from giving feedback on the curriculum content, to
co-designing courses. For particular topics you may help with designing a specialist lesson or workshop or being involved in case studies and projects.
Apprenticeship Talks

It's vitally important all young people are aware of all the options available to them post 16.  A great way of them understanding more about their options when it comes to apprenticeships is to hear from current or recently graduated apprentices. Directly hearing about the experiences of apprentices will help to ensure equal careers guidance for both academic and vocational pathways, and challenge views about the suitably of different apprenticeships across genders.
Employer Mentoring

Mentors provide a positive role model for young people. You work one-to-one with a student, typically aged 14 or above, to help build
their confidence, develop their resilience, and support their aspirations.
Some mentors also help students to develop particular subject knowledge and skills. You will build your relationship with a student through regular meetings over an extended period of time. In some cases, the mentor-student work has a specific goal, such as preparing for an apprenticeship or job applications, or for higher level study at college or university.
Can you Give an Hour? Get in touch!
Sign up to our newsletter for information on news, events and more.