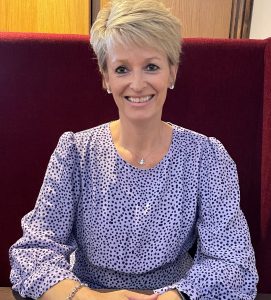 Mandy Morland
Why did you become an Enterprise Advisor?
"I welcome the opportunity to provide strategic support to help schools gain further links with local employers. I am very passionate that young people of all abilities have opportunities to help support their preparation for adulthood and I am keen to use my knowledge and skills in the role of an EA."
Tell us about your chosen career or career pathway to your current role
"Following redundancy from an Insurance Company in 2001 I commenced employment with a small organisation with responsibility for providing Education and Business links in Cumbria. This opened up new opportunities for me and I found I really enjoyed working with young people which led to employment in a large secondary school. I have worked as a Careers, Work Related Learning & Enterprise Coordinator for many years prior to working freelance and have completed the Level 6 Diploma in Career Guidance and Development to support my work as an Independent Careers Adviser. I have experience as a self employed practitioner of Personal Guidance, worked with community groups as an employee and a volunteer, worked in industry, have a wealth of experience with business networking and over 20 years of experience working with young people of all abilities including SEND.
I have worked in both operational and strategic roles and in August 2020 I commenced employment with Right2Work. Working throughout Cumbria I lead on a Youth Futures programme and have the privilege of meeting wonderful young people and families plus I have the opportunity to link with education providers and local businesses"
What careers advice would you give to your 16-year-old self?
"It is ok at 16 not to know exactly what you want to do in the future.  My advice is to embrace every opportunity with open arms and don't be afraid to try new experiences to enhance personal skills and qualities and to find out what it is you enjoy doing."
What do you like/love best about living and working in Cumbria?
"Cumbria is such a friendly and community focused county and I love having such a beautiful countryside on my doorstep.  I was born in Cumbria and it really is a lovely place to live and work, I couldn't imagine living or working anywhere else."
| | |
| --- | --- |
| Name: | Mandy Morland |
| Job Title: | Team Manager - Community Learning |
| Sector: | Community Interest Company |
| Contact Email: | mandy.morland@right2work.org.uk |
| Key Skills: | Strategic thinker & planner, strong business networker, problem solver, employability skills knowledge and strong communicator |
Sign up to our newsletter for information on news, events and more.