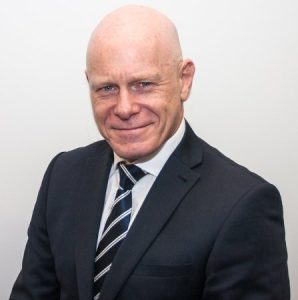 Mike Nicols
Why did you become an Enterprise Adviser?
"To help, support and assist students to develop their confidence, interpersonal skills, motivation and self-belief in their abilities and place in society."
Tell us about your chosen career or career pathway to your current role
"I have covered several and varied career paths from apprenticeship engineer and manager in differing disciplines and working environments. Including Nuclear, Oil & gas, space sector, manufacturing, CPD in advanced project management, and managing director."
What careers advice would you give to your 16-year-old self?
"When I was 16 it was a different world to what it is now, so the advice would be different. Advice to a 16-year-old now can be generic but may also be tailored to individuals as each one has different needs and issues. Generic advice is to be confident and grow self-belief as good as another, find a career path that interests you, look outside the area and don't be afraid of going outside of your comfort zone."
What do you like/love best about living and working in Cumbria?
"It is where I was born and grew up.  Cumbria was not necessarily my first choice to live and work as I  have worked and lived in other countries in the past. My current role also requires me to travel to many other countries. Students also need to know that there are opportunities both within and beyond Cumbria to grow themselves."
| | |
| --- | --- |
| Name: | Mike Nicols |
| Job Title: | Managing Director Nuclear / oil & gas / hazardous wastes |
| Organisation: | PacTec EPS Ltd |
| Sector: | Nuclear / oil & gas / hazardous wastes |
| Contact Email: | mikenichols@pactecinc.com |
| Key Skills: | Project Management, Strategic Thinker & Planner,Strong Business Networker and Problem Solver |
Sign up to our newsletter for information on news, events and more.