A66 Northern Trans-Pennine project: Teacher 'Industry Day' sheds light on potential futures within construction industry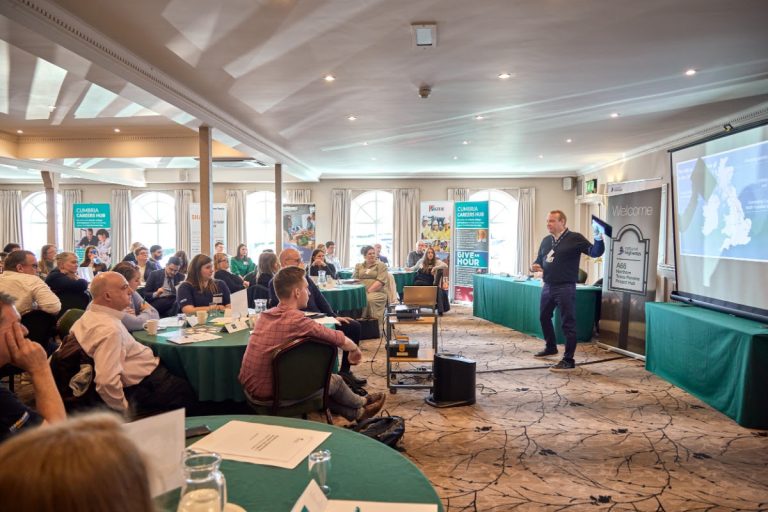 The team behind the A66 Northern Trans-Pennine project, a once-in-a-generation investment across the north, took part in an education drive to encourage pupils towards a possible future within the construction industry.
On Tuesday 18 April, National Highways and delivery partners such as Balfour Beatty, Kier, Costain and Keltbray, were involved in an 'Industry Day' which is part of a project funded by the Careers and Enterprise Company and National Highways. It has been designed in conjunction with Cumbria Careers Hub.
The new initiative comes as studies show teachers are a key source of career inspiration for students.
However, they want more information about the range of future options – in particular vocational and apprenticeship pathways – which are not a feature of their current training:
Research by The Sutton Trust shows nearly nine in ten teachers (88%) feel their training doesn't currently prepare them to deliver careers support to students.
A report by PLMR shows while 70 per cent of teachers agree apprenticeships provide excellent future opportunities, only 26 per cent feel confident advising students about how to find an apprenticeship. In contrast, when it comes to university applications, 90 per cent feel confident giving advice.
The aim of the collaboration is to work with teachers by exploring ways of enriching the curriculum; connecting learning in lessons to how it is applied in the workplace demonstrating how subjects such as English, Maths, Geography, History and Science are used in shaping and constructing major projects.
Teachers will then be able to create engaging resources and content for their pupils, helping raise awareness of the various educational avenues that could lead to a career in designing, developing and building roads.
Teachers from more than 18 secondary schools across Cumbria will take part in the project. Those teachers will also experience a day in industry to help create relevant teaching resources which will impact on a minimum of 5,000 year 9 pupils in Cumbria.
By using the A66 Northern Trans-Pennine project as an example, it brings learning to life, makes it more relatable to both teachers and students, and embeds careers into the school curriculum.
Lee Hillyard, National Highways' A66 Northern Trans-Pennine project director, said:
"The partnership with Cumbria Careers Hub is vital to ensure young people in the region understand what career opportunities are available to them when they leave education.
"There is a misconception that the construction industry is all about wearing a hi-vis jacket and digging but it is much more varied. There are opportunities for data analysts, stakeholder and communication experts, archaeologists and much more.
"Industry days like this really help us engage with teachers who can open the eyes of their students and help shape their futures."
Jo Lappin, Chief Executive of Cumbria Local Enterprise Partnership (LEP), said:
"The Cumbria LEP and Careers Hub is delighted to be working with the National Highways, and all of its supply chain, to showcase to our teaching staff the excellent careers that are available in the construction industry.
"In turn, our teachers will be able to inform our young people about the breath of careers available to them in construction, one of the sectors that is forecasted to grow in Cumbria over the coming decade.
"It was a great day delivering on one of the LEP's strategic priorities – bringing the world of work and the world of education closer together to develop the skills needed by our economy and businesses."
---
Cumbria Careers Hub is part of an England wide network and is a Community of Practice of 52 schools and colleges across Cumbria. Their primary role is to support their schools and colleges to provide every child with a world class careers programme by bringing learning to life through employers.
---